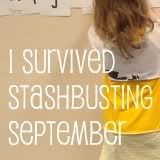 My sushi guitar picks and earrings made the top 10 Stashbusting September Crafts list on The T-Shirt Diaries! I am sooo excited! I actually have happy tears!
PLEASE, PLEASE, PLEASE VOTE FOR ME!!! TO VOTE, GO ---HERE--- AND FIND THE VOTING THINGY IN HER RIGHT SIDEBAR!
What a roller coaster today! Spencer is finally off the antibiotics, but now Blue is on them! :(
A ton of tests were done today. I will hopefully receive the results tomorrow. Please keep your fingers crossed for him!
Spencer still isn't in the clear, either. Now he has 2 mineral crystal types in his urine. Hopefully, we will be able to gather the funds for his surgery, soon!
I finally have a phone worth having! (AKA one that works! LOL) Thanks MIL! I truly am blessed! As soon as I figure out how to use it, I will be able to blog more efficiently! YAY!